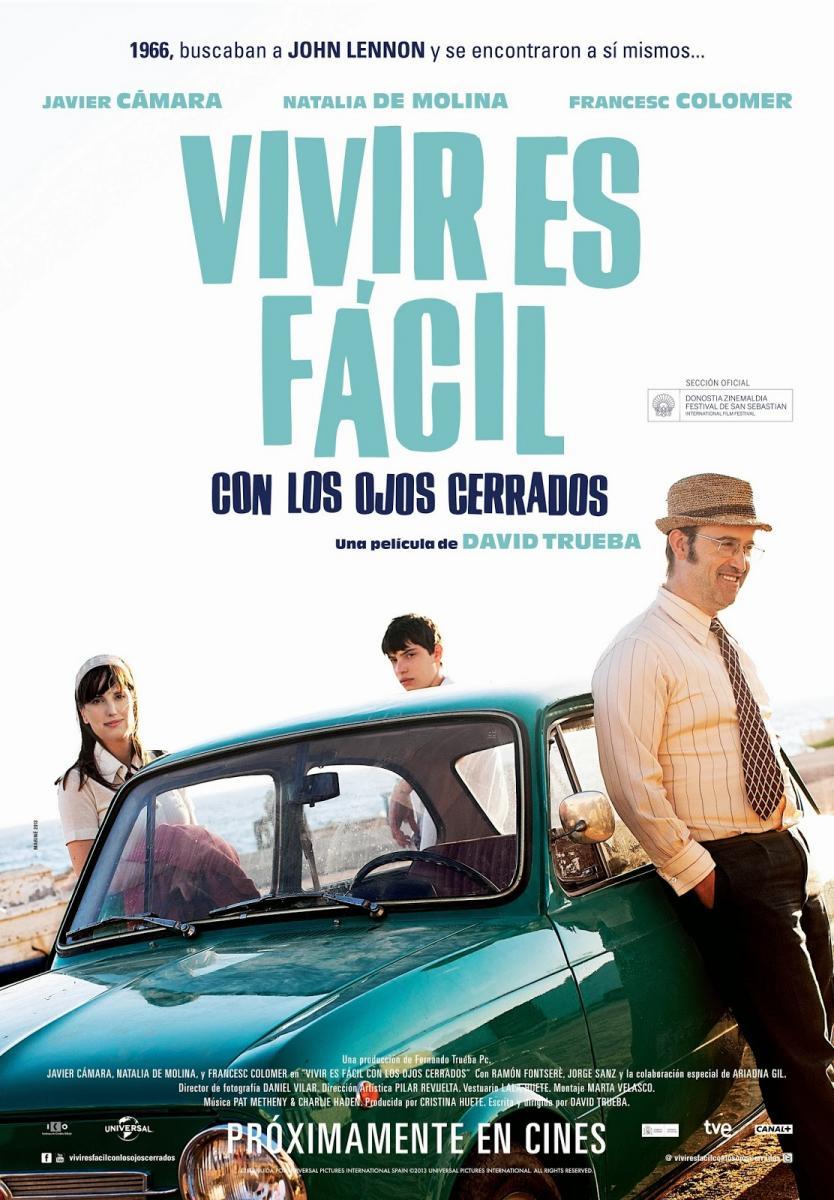 Strawberry Fields Forever.
I don't think that even The Magic Four would have envisioned how they would be a permanent part of people's life long after their splitting in 1970. Living is Easy with Eyes Close (Vivir és Fácil con Los Ojos Cerrados) is a movie that talks about that - a look at the past, but an important observation of our current days.
I was acquainted, as to say, to The Beatles through my now estranged older sister. A cousin had gifted her with the Red and Blue Album, and that's how I remember first hearing one of their songs. At this beginning of what would become a great love story, my favorite was Michelle. My sister would smile from her wise older years (we're six years apart) to that weird girl listening Michelle non-stop. As I grew up, I went slowly further on the records, until, when I was about 13, I've reached While My Guitar Gently Weeps and my world was changed for good. It was a sounding (sorry the pun) split from my childhood years, and thing would look different from that moment on.
Curious about what made me feel like the world was recognizing me as a person (songs do that, you know), I made my first attempts to translate my favorite The Beatles songs. Michelle was there, of course - the french classes at junior high helped me a lot. Strawberry Fields Forever was not easy. Lucy in the Sky With Diamonds was not simple too. But slowly I was realizing that there was more to that than what was being explicitly said. And that's how a childhood crush became a love story for life (I've already told you about that here).
Antonio is a English teacher on Spain during the Franco Dictatorship. He teaches the foreign language to his students by The Beatles songs. One thing that annoys him a bit is how there's no lyrics on the music albums - he finds difficulty to transcribe some of it by ear. John Lennon is shooting a movie in Spain. So Antonio recognizes it as an opportunity to talk to his idol about how important his songs are. Those are facts, the journey we see on the screen is something else.
Art is able to get through the cracks of every form of repression. The cracks are represented by people that, by one way or other, don't conform to leave under a unfair and criminal regimen. In that sense, songs are a way of rebelling, even if in the quiet form chosen by Antonio and the two young stray cats he finds on a road in Spain on 1967. Their generosity with each other, the understanding of each other struggles, is beautiful. And teach us a lot about our own times.
Living on a square-on-the-map, songs and music were a ticket to a journey around the world to me. That was how I became aware of what meant this world beyond the limits of my squared ghost town, the Capital of a dictatorship at the time I met The Beatles. Established borders and rules restrict us, but there's a way out. The most effective for me is art, for sure. Not that art that we used to relate to big masterpieces and museums, but the one that is a part of our daily life. That's why songs and movies and books and (from some time now) games are so important. Even if they seem to conform to what it is by mainstream productions, they are a way out, always. And that's Antonio' journey to meeting John Lennon. Quiet, simple and big as the world.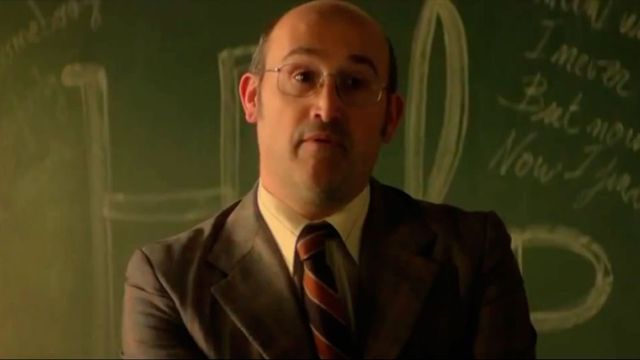 Living is Easy with Eyes Closed (Vivir és Fácil with Eyes Closed). Directed
and written by David Trueba. With: Javier Cámara, Natalia de Molina,
Francesc Colomer. Spain, 2013, 108 min., Color (Cinema).
PS: David Trueba not far from John Lennon himself... There's a nice interview with him in this link.
PPS: I saw myself in a movie once. Casa de Los Babys, a US/Mexico co-production in which three American tourists praise a mexican guide for his english. And he explains that, you know, there's a movie theater near his house, and it usually shows American films. They're subtitled, and so he hears what is being said in english and sees its counterpart in the spanish subtitles... so he had learned english by the best audio visual method in the world :)