At my first time in Paris, there was a lot I'd liked to do. But, despite being there for only three days, one thing was mandatory (after the Eiffel Tower): pass under the bridges in a boat down the Sena.
That was a scene from Before Sunset (2004) that was printed in my soul, and I had to live it somehow. In the expected sequel to Before Sunrise (1995), by the tenacious Richard Linklater, Juie Delpy and Ethan Hawke are engaged in a terrific dialogue in a bateau down the Sena, with their faces hidden by the bridge's shadows or iluminated by the sun. It was so beatiful and true that I wanted to relive that. And I tried to that day in Paris. For some reason that doesn't come to my mind right now, I wasn't able to catch a Bateau Taxi, so I boarded a touristic boat, with tons of other tourists. I found a chair outside the boat, far from the sound of the guide in the microfone, and started my own journey bellow the shadows of Paris Bridges. Yes, I had an image in mind, but that was not possible to relive outside the movie. Another one happened there, and it was equally outstanding.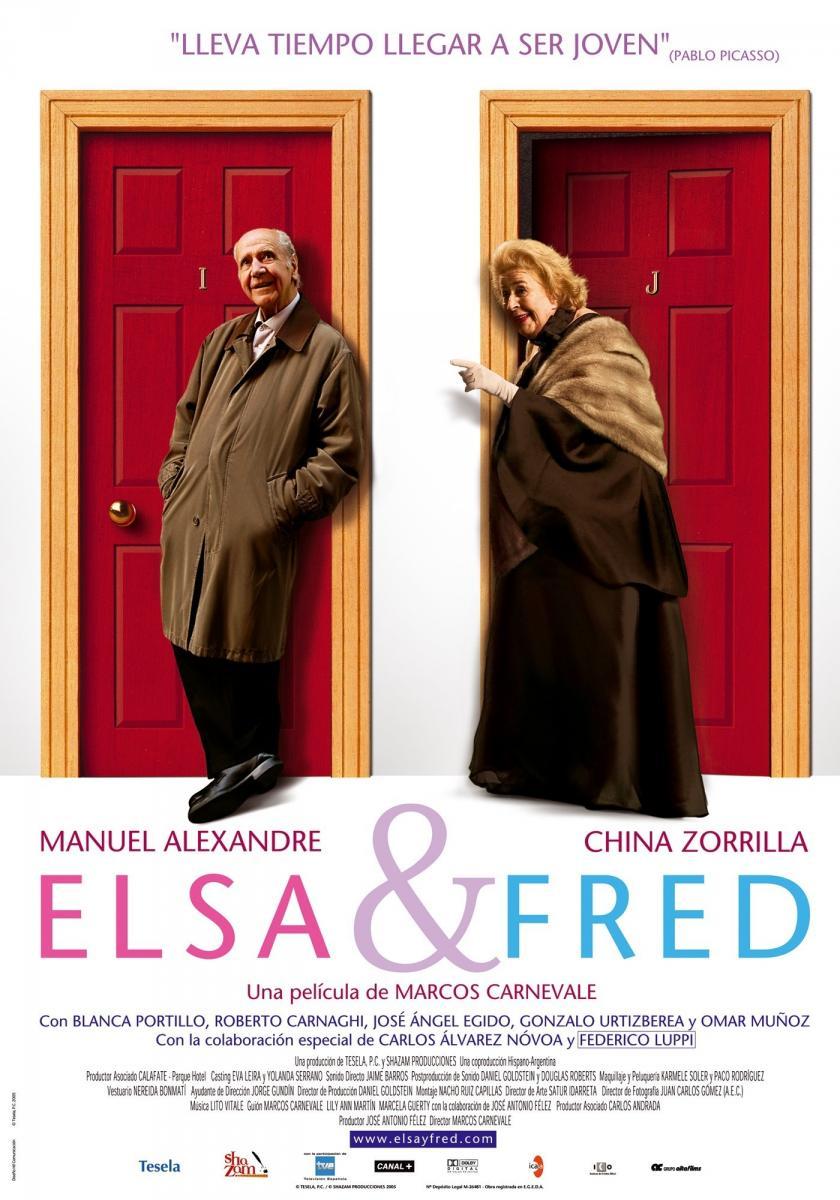 That journey I relived with the movie
Elsa & Fred
, by the Argentinean director Marcos Carnevale. I'm not telling much about the movie here, less even than I use to do in this blog. Because, despite being able to envision the end from the first scene, it was full of little surprises, that made this story very precious to me.
Elsa & Fred remembered me today how cinema imprints dreams on our souls. And not just sweet, kind, illuminated ones, but also those that are heartbreaking. And enchanting. And funny. I laughed so much in this movie, horrified in ways with the amazing conning Elsa - a character so different from the image that I had built from the movie's poster.
And I had so much time to create that image. For another forgotten reason now, I didn't watch this film before. A lot of friends told me I had to, one of them even gave me the DVD as a gift, but nothing... until today. Just today, when I wished that a movie would take my hand and guide me through a beautiful, sweet, keen, sad, funny, intense story. And I got what I wished for. At least today.
Elsa & Fred (Elsa y Fred). Directed by Marcos Carnevale.
With: China Zorrilla, Manuel Alexandre, Blanca Portillo.
Writers: Marcos Carnevale et al. Argentina/Spain, 2005,
108 min., Dolby Digital, Color (DVD).
PS: Looking for the movie on imdb.com, I found an 2014 american remake with Shirley McLaine Christopher Plummer and Marcia Gay Harden. Despite the amazing actors, I'm not an enthusiast of american remakes of foreign movies. The Argentinean production was able to avoid an over sentimentalism in telling this story... I'm sure that the same doesn't happen in the american version.
PPS: Elsa has pictures of Anita Ekberg in La Dolce Vita around her flat. While watchin the movie, I could look to my own Anita and Marcelo's picture. During her honeymoon in Roma, a friend bought a still of the Fellini's film by the Fontana di Trevi - a touristy act that I'm thankfull for:
PPPS: Fragments: Someone Like You, 2001; Now You See Me (again, but now some parts from the beggining, that I hadn't seen before).
PPPPS (It's not a joke, I promise you): The image that initiated this post: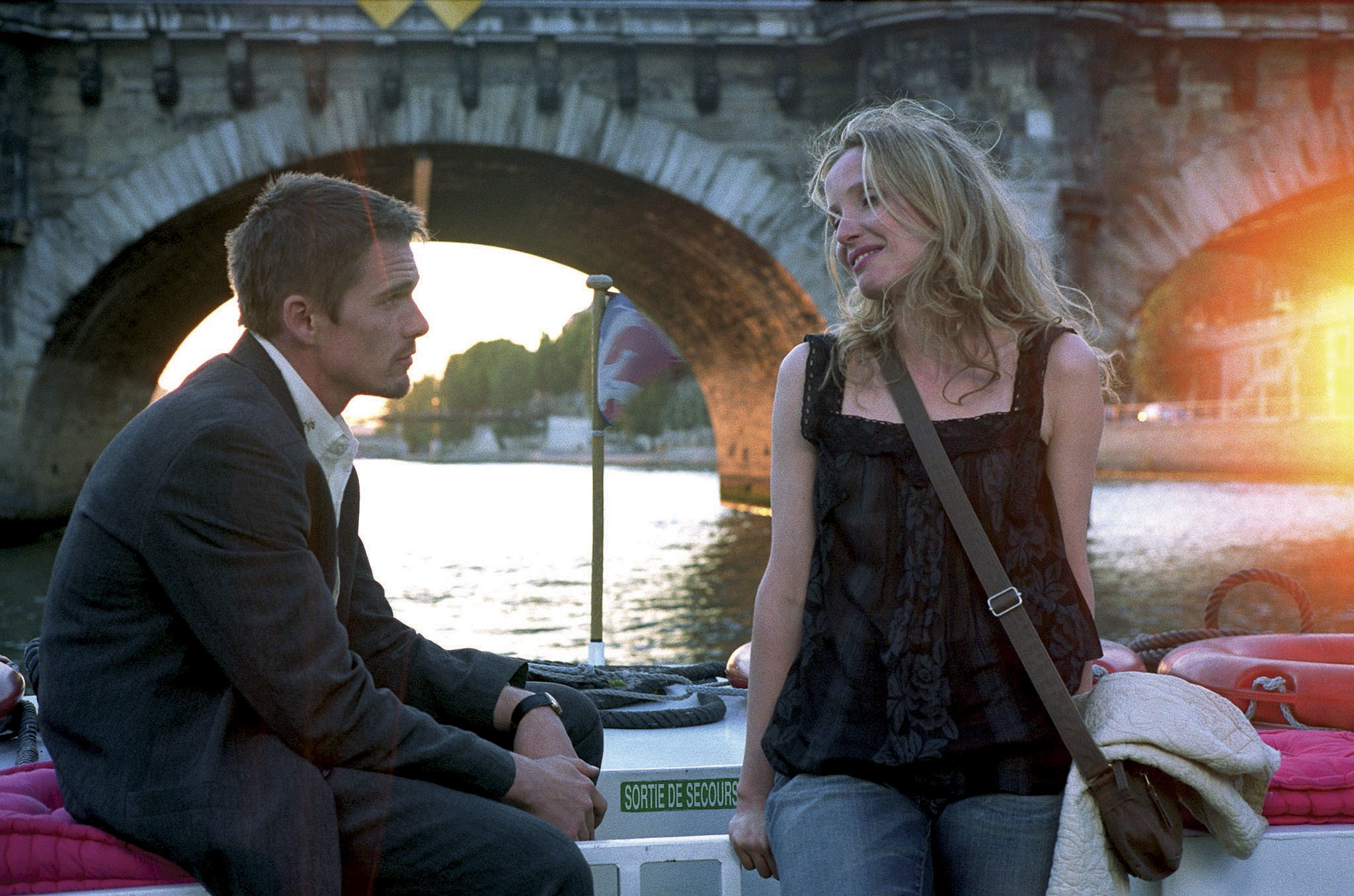 Under the bridge of Paris in Before Sunset