At this moment I realized today is Friday 13. I should had chosen a horror movie for day four... But I try to let the movie kind of choosing me. And that is what happened today.
Last week, I was talking to some friends about the Oscars and at some point, I don't know why, we were talking about actors with weird faces. Benedict Cumberbatch was, of course, the first one. The other was Eddie Redmayne. The boys felt the same, but some of the girls disagreed with me, they thought it was disrespectful (it really wasn't).
Today, I was abble to confirm how weird his face is in
The Yellow Handkerchief,
a 2008 movie directed by Udayan Prasad. I have wanted to see this film for a while, and yesterday, in Still Alice, it came to my mind again. And so he invited itself to One Movie a Day.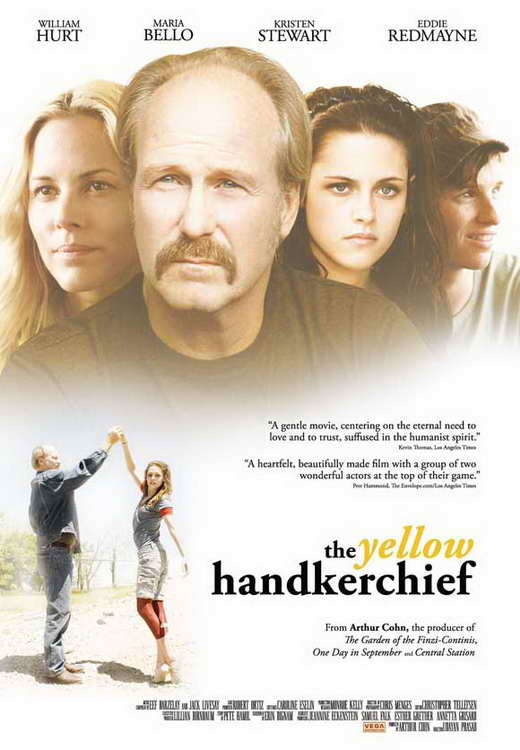 Slow friday, quiet movie. At the beggining, I had the impression that it was a bit chichéd. Three lost people get together by chance and, in a road trip, start to know each other's life betterA behind the strangeness of each one. The ex-con, the rebel teen girl, the weird guy: the three see themselves travelling unwittingly throught the south of US in the same car. During the trip, their strangeness diminish with our own, as we can get a better sense of these characters at the same time that they know each other's motivations better. All of this in a gentle pace, with a lot of yellowed flashbacks.
I like movies about lost people, so much that I'm not even aware of that. But, in this film, I remembered the first time I consciously realized that feature. Nocturne Indien, a french production by Alain Corneau (1989), called my attention to how atractive to me are stories about being lost. I don't remember it in details, just this realization. That was what stayed with me until today.
William Hurt is so right playing a sad, lost man. His name is not for nothing, as it seems. Kristen Stewart, still shrugging, is beautiful and also sad as the lost teen that travels by car with two strangers. And Eddie Redmeyne is a delight, in his weird, inadequate boy that hides his sadness in a silly facade. I could see that, despite the fact that I can only find him too cute after his best actor's acceptance speech at the 2015 Oscars. I found myself smiling in many moments because of that. And, at last, Maria Bello, in a strong even if smaller presence in the screen.
But my smile was also related to the story and the characters, that grew in me during the film. Beautiful scenery mixed with abandoned houses and the almost claustrophobic feeling that the south has on me, the folk songs, a quiet pace and soon we are captured by the story and the people in it.
A good journey in a really quiet day.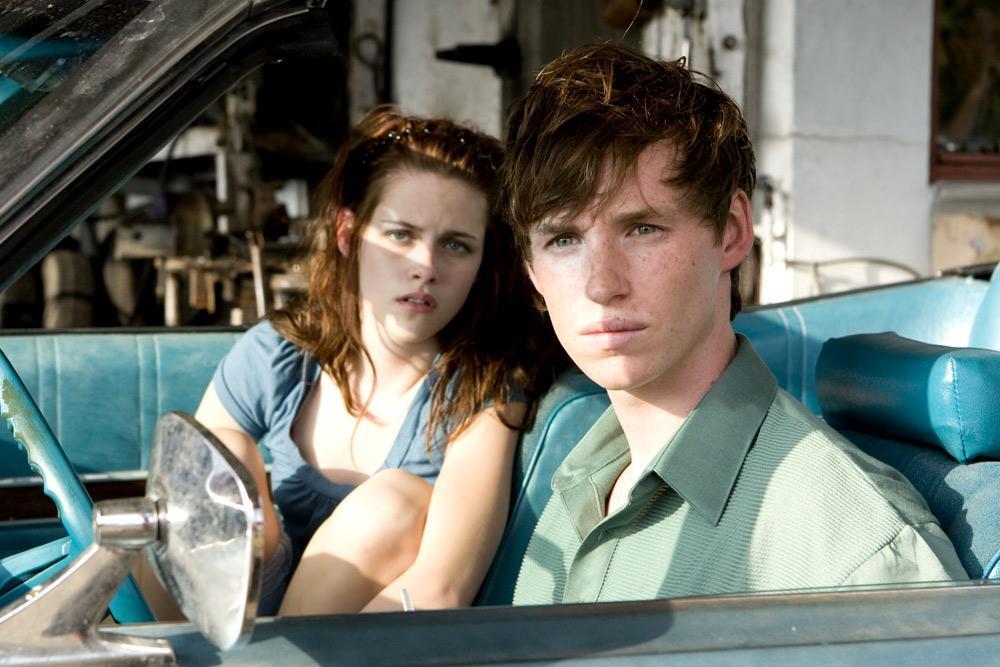 The Yellow Handkerchief. Directed by Ydayan Prasad. With: William Hurt, Maria Bello, Kristen Stewart, Eddie Redmayne. Writer: Erin Dignam from a story by Pete Hamill. US, 2008, 102 min, Dolby Digital/DTS/SDDS, color (DVD).
Ps: This first post scriptum is about, of course, the cutest acceptance speech in the history of the whole universe: