I went to the movie theater to watch the second installment in the Divergent series, Insurgent, without any great enthusiasm. I had to see it, but didn't expected much.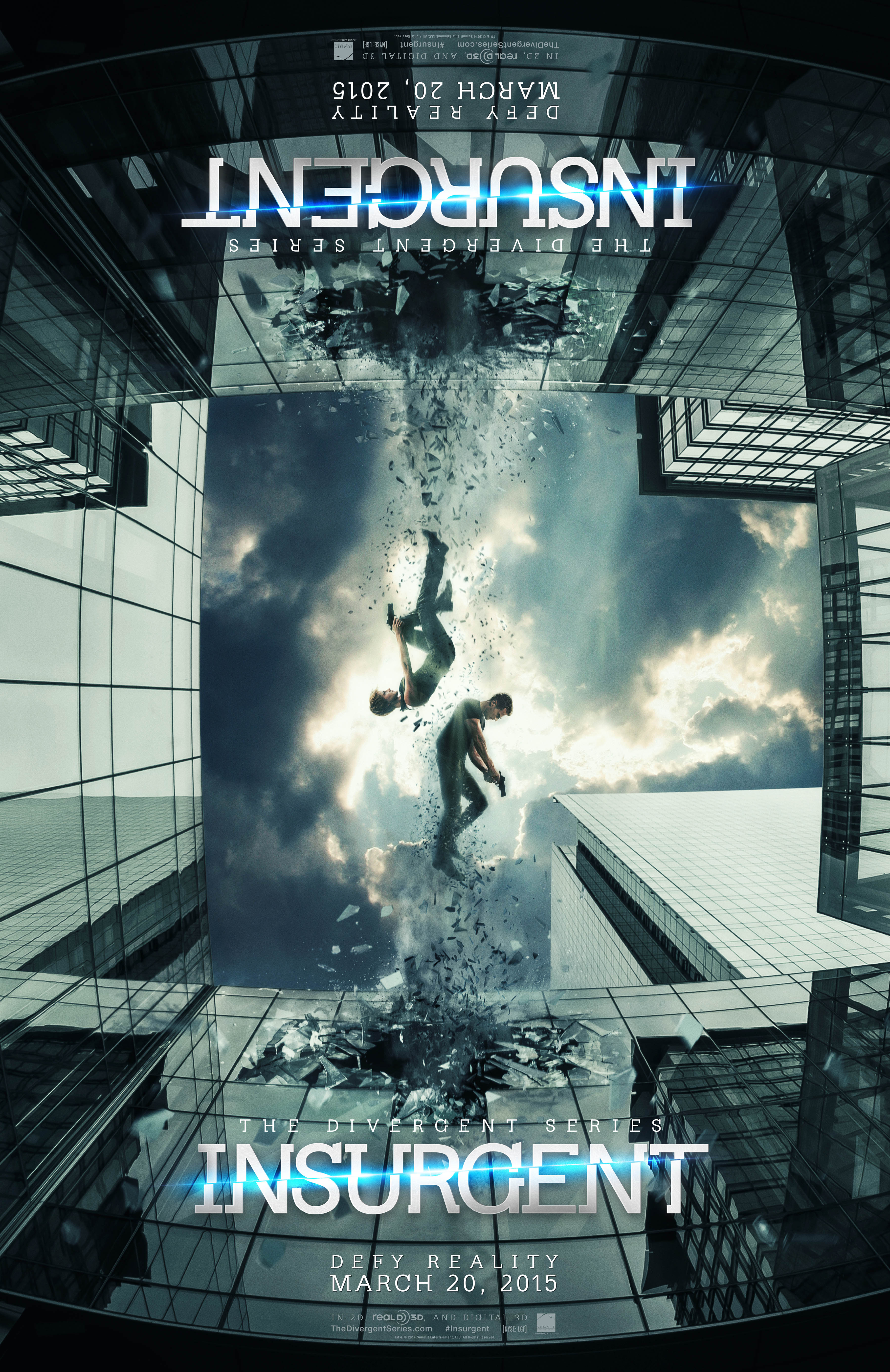 The lack of expectation might be a good ingredient to cinema viewers, because I enjoyed the movie - it is good action entertainment, for sure. And I was surprised as well.
The thing is, the producers changed a lot of the original story that Veronica Roth presented on her books. Which was a smart move, actually, since the second and specially the third part of this series are bad. It truly sucks. What I thought while reading the books was that an author has a good idea, writes a nice first book, but is unable to sustain the narrative in the subsequent books. There are many series that suffer from that kind of desease - Uglies, by Scott Westerfeld; Lauren kate's Fallen; Becca Fritzpatrick's Hush Saga, for example, to stay on the context of young adults literature only.
So, the decision to change it must have been an imperative in order to make a better movie in comparison to the book. There are some incongruences, of course. I'm not picky to realistic points, but it is weird that a girl that had cut her hair with the oldest and rusty scissors in the whole world came out of it with a super stylish hair cut. I want that scissors. And Tris' wardrobe in the poorest part of her city. In her world, amazing tops and leather jackets came from nowhere, as posh glasses and nutrient meals in a community where people are hungry. At least the books take these details under considerations, but they don't present visually beautiful protagonists.
It was a nice entertainment, though. The new simulations have a great visual. And in a fast pace, almost two hour had passed without notice, with interesting songs at the end. An end, by the way, that is different from the original story. Such that I thought that it was the last movie. But no, Allegiant Part 1 (sure, there will be two movies for the last book, despite the fact that I thought the story had a nice ending in this seconde one) is expected to premiere in 2016. Lets see what more surprises the producers have in their sleeves.
Look at these clothes... :)

Insurgent. Directed by Robert Schwentke. With: Shaylene Woodley, Theo James, Ansel Elgort (in this movie, I didn't find weird that Ansel and Shay are brothers, like I thought at the first installment). Writers: Brian Duffiel et al. from the book by Veronica Roth. US, 2015, 119 min., Dolby Atmos/Datasat/Auro 11.1 (the sound is actually outstanding)., Color (Cinema).
PS: Fragment: Rush, 2013.