Movie's day with the kids, and The Good Dinosaur was our obvious choice, and it was a good one, I would say.
I've read a lot of bad comments about it, and I was a bit surprised. I know it is a Pixar/Disney production, and that aspect for itself brings a lot of expectations. This film is not a masterpiece, but it was enjoyable, Spot is an endearing and lovable character, and he doesn't need to say a word at all. Arlo is kind of boring, I Know, and he is the protagonist. However, besides that and the terrible name and the professorial tone of this story, the rest (there's a rest, I promise you) was funny and interesting.
Ok, writing about it right now I have to agree to some of the comments. It has many, many flaws, but any of them occurred to me at the theater. I was having such a nice time with the kids, eating too much popcorn, laughing with them in the funny parts, cuddling my baby nephew while being amazed at how much fun he has at the movies. I must repeat this: at this moments, the movie doesn't matter actually. I'm not a good judge of quality on happy situations as that. Sorry :)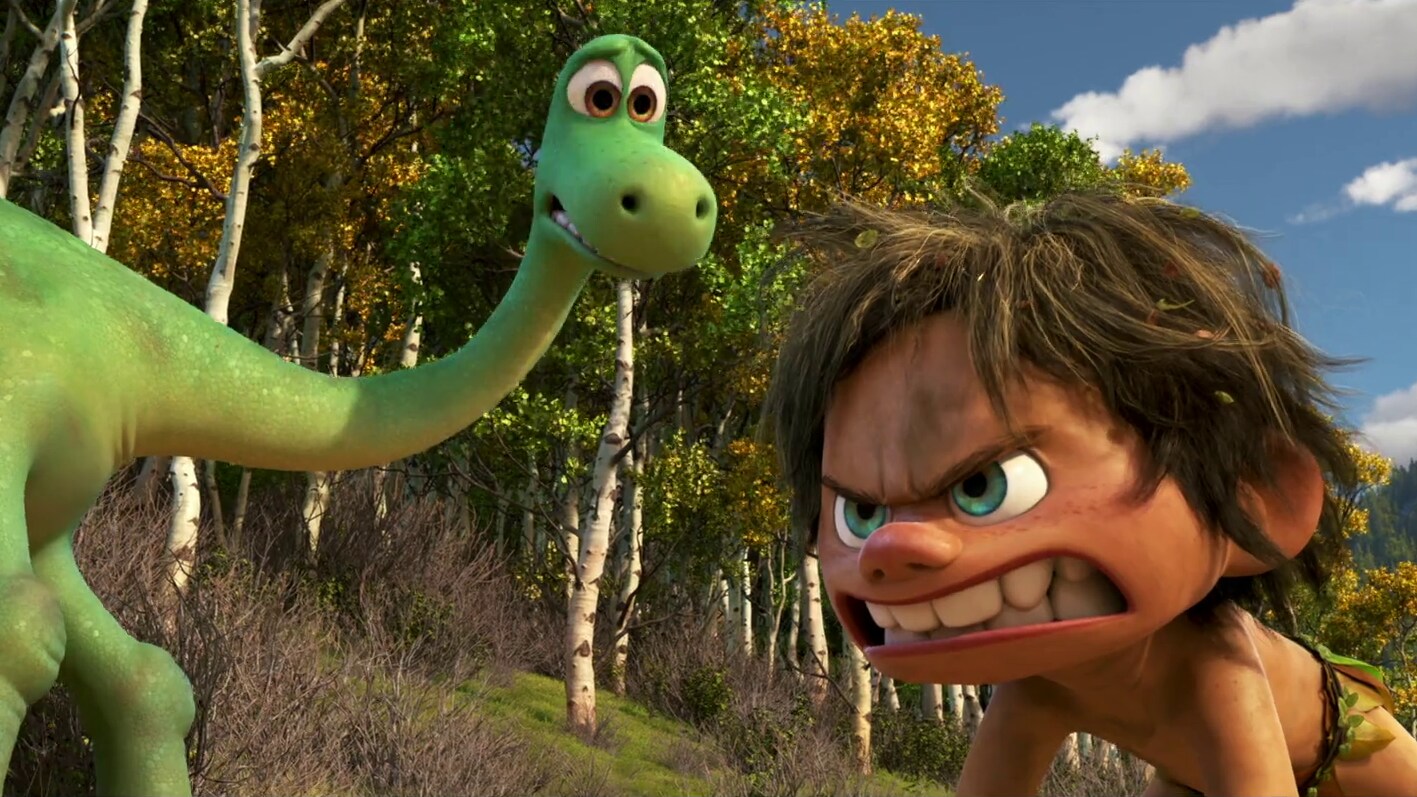 The Good Dinosaur. Directed by Peter Sohn. With: Jeffret Wright, Frances
McDormand, Maleah Nipay-Padilla. Writers: Bob Peterson et al. USA,
2015, 93 min., Dolby Digital/Dolby Atmos/Dolby Suurround 7.1, Color (Cinema).