Movies like The Big Short can be either an accurate look to the current state of world affairs or a grotesque scam. Luckily, in this case, it was the first one. Sharp dialogues, funny cameos, solid acting, a clever editing make this movie one of the best I've seen for a while.
This movie is a roller coaster representation of 2008 economic collapse. The thing is, world economy is based on a self imploding system, and a mostly fraudulent one. The ones controlling the majority of world's wealth never takes responsibility for the havoc mess they create in order to remain so rich. More and more I'm sure how that we'll reach the ending presented by Snowpiercer. I'm not able to imagine any other outcome.
At some point, Mark Baum, overwhelmed by what he is witnessing in banking in US, says that "for fifteen thousand years, fraud and short sighted thinking have never, ever worked. Not once. Eventually you get caught, things go south. When the hell did we forget all that? I thought we were better than this, I really did". I think the day we'll be better will never come.
Until the day the world will implode (I have no doubt this will happen), the best we can do is pay overly attention at everything, especially ourselves. I don't think the bigger issue of human kind is that people are too self centered. Selfish yes, too focused on themselves never. If we were more acutely focused on our deep problems, what hurts us constantly, originating such aggressive response to things, we could really change ourselves and, maybe, just maybe, the world, bit by bit. Attention is the key (as states the narrator at the beginning of this movie), as is empathy, strong will, courage and persistence to keep going in our self-discovering trials - they're not easy, but there's no other option.
The Big Short. Directed by Adam McKay. With: Christian Bale, Steve Carell,
Ryan Gosling. Writers: Charles Randolph, Adam McKay from the book by
Michael Lewis. USA, 2015, 130 min., Dolby Digital/Datasat, Color (Cinema).
The first 2016 movie on Omad
Later on this day, on an unexpected extended trip to the shopping mall with my niece, I ended up once more time at a movie theater. Friday night, on a packed auditorium, the movie was The 5th Wave.
I started the book by Rick Yancey last week, but I didn't go further on the story. There's nothing special here, an usual dystopian plot that begins with an interesting idea that the author cannot sustain for long. It is a common feature of current popular dystopian trilogies. What is bad here is particularly silly and absurd, presenting a weak support in favor of the story.
After the movie, our comments were mostly directed to the hideous behaviour of our peers moviegoers on this day. The film was already on, and the tardy attendees would enter the place talking loudly, complaining that the film had already begun. Seriously? It was unbelievable.
The movie was not so good, but we had a nice time, even if it was laughing at it. It was sheer entertainment, not so usual to me when I go alone to a movie theater. Nevertheless, in the company of the beloved kids in my family, fun is an assured trait. Even in a cinema full of a terribly rude audience.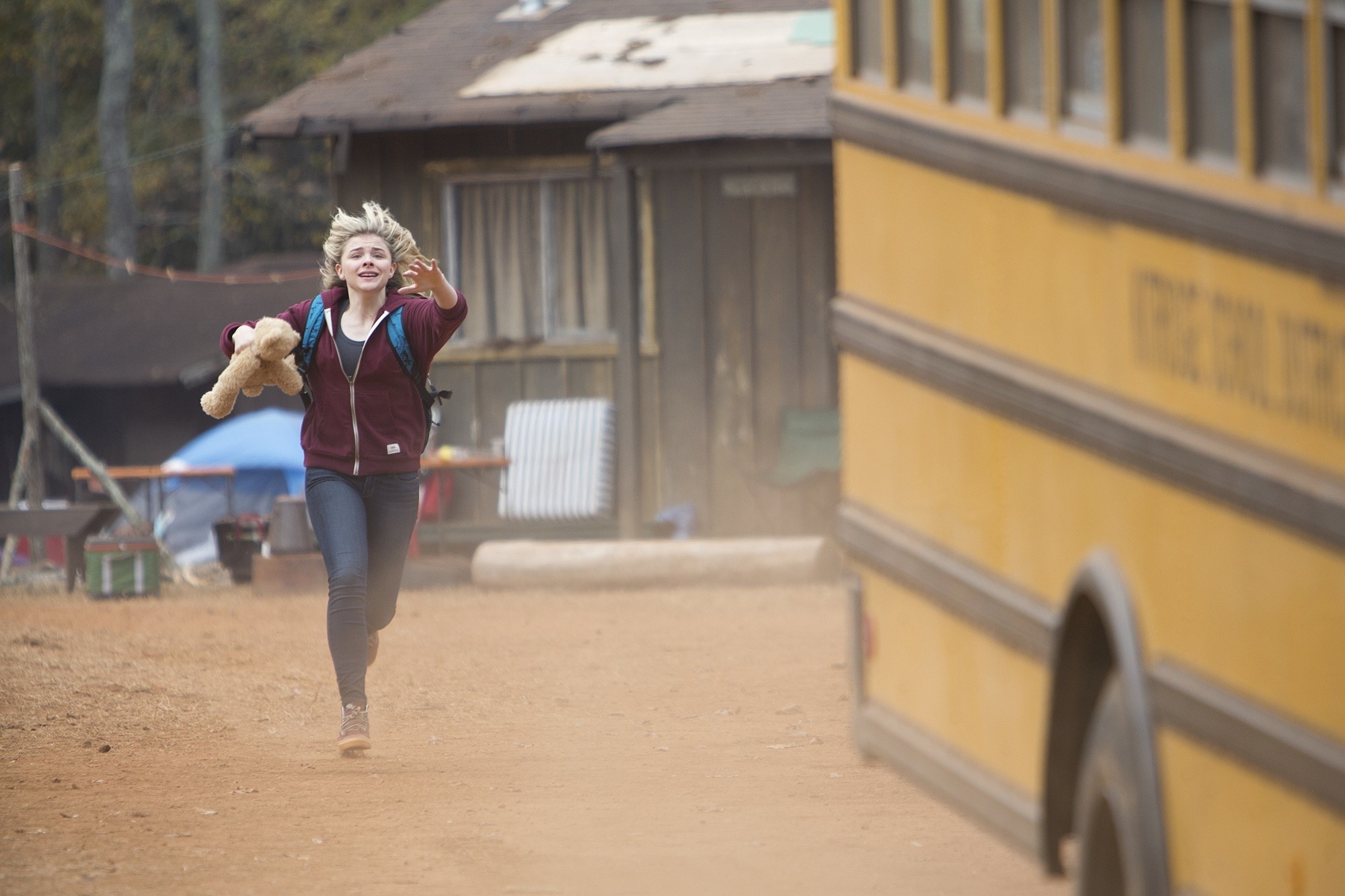 The 5th Wave. Directed by J Blakeson. With: Chloë Grace Moretz, Zackary
Arthur, Nick Robinson. Writers: Susannah Grant et al. from the novel by
Rick Yancey. USA, 2016, 112 min., SDDS/Dolby Digital/Datasat, Color (Cinema).