Oh, Sci-fi, how I love you when filmmakers take you seriously.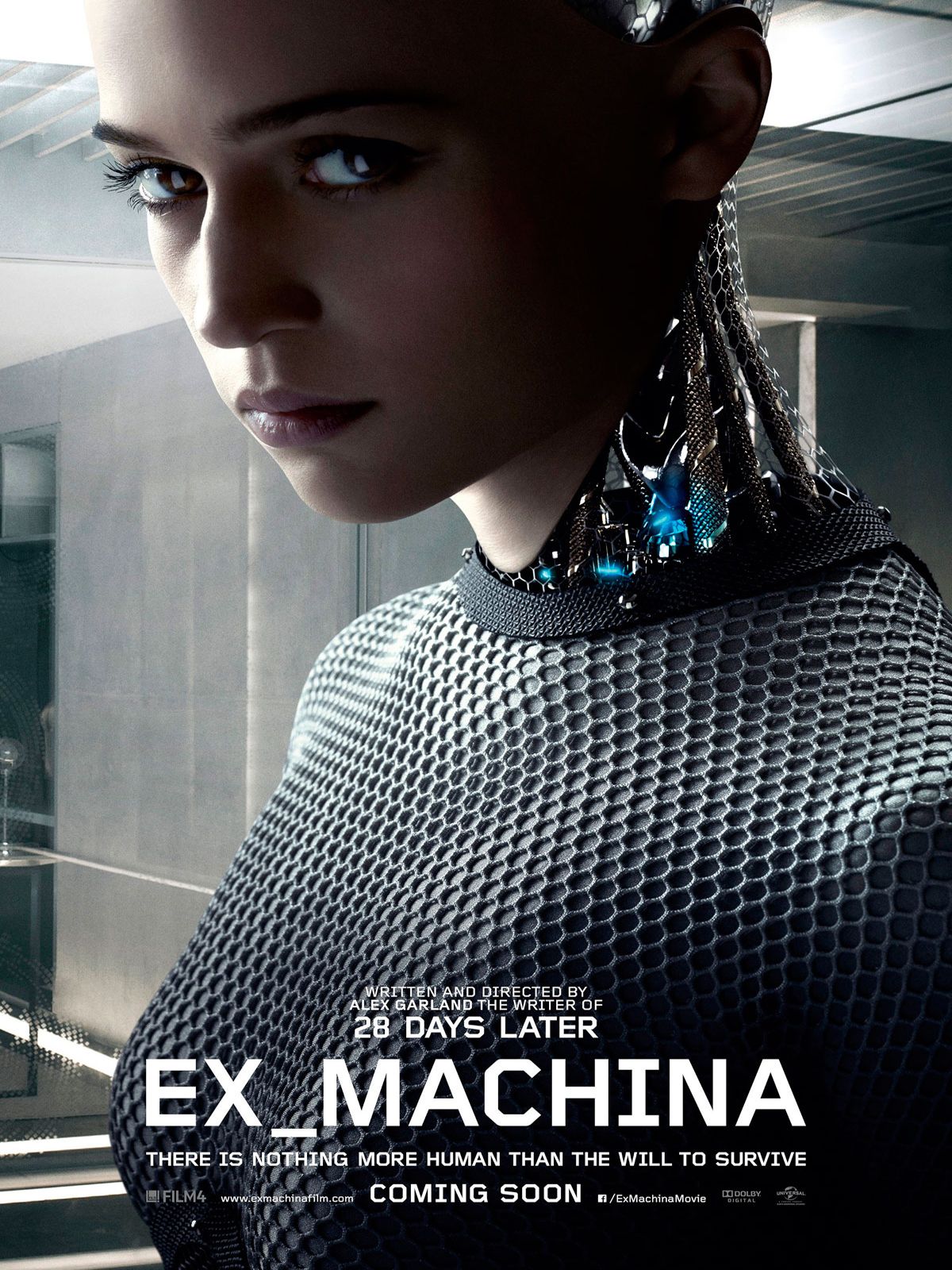 Ex Machina, I couldn't believe how good it is. Eyes glued to the screen, mind in turmoil by the story, I was surprised actually. And enchanted by how uncompromising this movie is. Please, please, please, go blind on this. I didn't know anything about it beyond its genre. That's enough to know if we want to see it or not. The rest is a crazy trip to human nature.
My first surprise in here was not because of the story, but at how I could recognize Oscar Isaac by his voice. He is different in this movie, but at his first line I could identify him. I'm terrible to identify faces, but I have a good ear (I had to, for my profession). Even so, I was a bit astonished by this recognition. Maybe I'm meeting Isaac a lot :) I'm hopeful to see more of him.
Another surprise: I didn't recognize Domhnall Gleeson in Star Wars: The Force Awakens. I love him in About Time, it was nice seeing him here, in a more complex role. Alicia Vikander has been a good surprise also. I first saw her in A Royal Affair (2012), a relevant tale about Danish history. She had a lot of nomination for many awards for both The Danish Girl and Ex Machina, and for sure we'll see a lot of her in the future.
Three young good actors, a stunning directorial debut, a beautifully clean cinematography, a complex story... I couldn't ask for more. Just amazing.
Ex Machina. Directed and written by Alex Garland. With: Domhnall Gleeson,
Alicia Vikander, Oscar Isaac. UK, 2015, 108 min., Dolby Digital/SDDS/Datasat,
Black and White/Color (DVD).
PS: Steins;Gate, episodes 10 to 14. Rodrigo told me that I should endure this anime at least till it tenth episode, when the story took his breath away. Episode 10 is nice, nothing special. Oh, it was episode 12, actually - he told me later. Ok, it was better, but my breath was still intact. Seriously, why this kind of aesthetic cannot reach me? I feel so insensible.