Long time no see, Bertolucci!
Two of my favorite movies in the world are directed by Bernardo Bertolucci Besieged (1998) and Stealing Beauty. If you have not watched them, stop right now and go! Go!!! What are you waiting for? :)
I knew that Me and You (Io e Te) was nothing like those two above, but the relatively low rating on imdb didn't prevent me to see this movie. And it is great, actually, even if it is a less pretentious production by a brilliant filmmaker. I could relate to a kid that would rather stay hidden on the attic then go to a ski trip with his class.
What got me from the start here, though, was the music. Lorenzo has his headphones on all the time. The Cure, Muse and Bowie were the key to me here. Space Oddity in two versions was great (I always die a little with Major Tom odyssey). Arcade Fire was also a nice surprise (Pan had talked to me about this band only a few days ago).
Bertolucci is usually very honest and straightforward about life - love, sex, fears, hope, expectation, awareness - but never, never forgetting the the beauty and poetry in all that. Maybe it is what make his films so beautifull and overwhelming, even smaller productions as this one.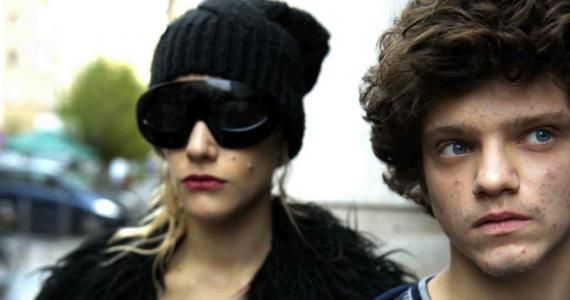 Io e Te.Directed by Bernardo Bertolucci. With: Tea Falco, Jiacomo Olmo
Antimori, Sonia Bergamasco. Writers: Bernardo Bertolucci et al. from
the novel by Niccolò Ammaniti. Italy, 2012, Dolby Digital, Color (DVD).
PS: I have a surreal story with Stealing Beauty. The first (of many) times I've seen this movie, I was getting some rest at my mother's after I undergone an appendectomy. I rented the VHS at a video store near her house. The owner was a friend from college, and he was seldom there. After watching it twice times, I was heading to the store to take it back. And this scenario came to my mind in the short distance to the store: I would arrive and my friend would be there. He would retrieve the movie from my hands and say that it was a wonderful film. I would agree and reply: yep, especially the soundtrack. And, finally he would say: yes! it is! I have it here, do you wanna borrow it? So. You already know what happened next :) And until this day, it is in fact one of my favorite soundtracks in life.