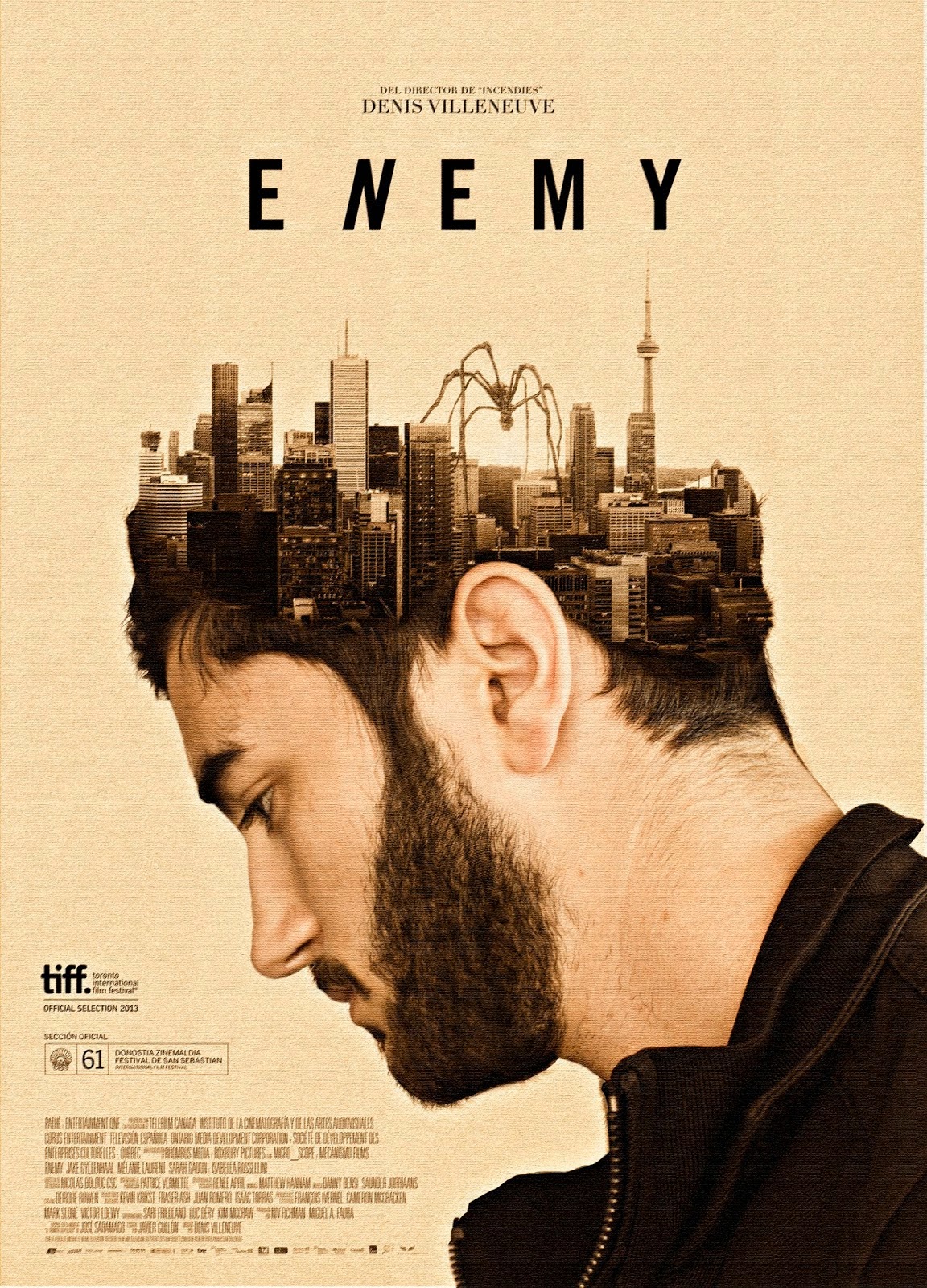 I don't know when I'll be able to finally reach Denis Villeneuve's Incendies. As I'm a bit afraid of it, actually, on this day I ended up with another of his films, Enemy. Joe has being telling me a lot about it, and I was in the mood for tension today. So Enemy it was.
It is, first of all, a beautiful movie. The atmosphere is tense, suspenseful, almost claustrophobic sometimes, even with a lot of empty spaces. The art design is great and very thoughtful. The city around Jake Gyllenhaal is big, but it seems to enclosure him. Mélanie Laurent and Sarah Gaudon are cool contrasts to Gyllenhaal tormented characters. We know all the time that we are being led - to where, we're not sure, even at the wow end.
Joe sent me a link to a video explaining a bit about the movie. I haven't seen it yet, I wanted to write this post without other opinions. But I've read some of the comments on imdb, and all of them are full of spoilers. I've seen the making off right after the movie, though. The movie is an adaptation form a Saramago's movie, but Villeuneuve says from the beginning that, as a way to respect the story, there's a lot of changes on it. I couldn't agree more. But I'm already saying too much. I suggest that you see this movie with a open mind, enjoying the great atmosphere, not trying to solve the mystery right away. After all, it is Villeneuve, and the unexpected is the only certainty.
Enemy. Directed by Denis Villeneuve. With:Jake Gyllenhaal, MÉlani
Laurent, Sarah Gaudon. Writers: Javier Gullón from the novel by
José Saramago. Canada/Spain/France, 2013, Dolby Digital, Color (DVD).